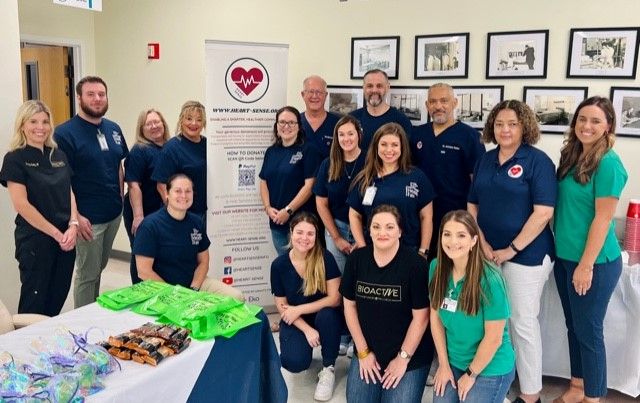 Acadia St. Landry Hospital proudly organized and hosted its inaugural Community Health Fair, an event aimed at promoting health and wellness within the local community.
The event, held on 09/23/2023, featured a range of healthcare services and resources designed to benefit attendees of all ages. Among the highlights were complimentary heart screenings provided by HeartSense.
Participating providers included:
Oncologics
Willards Thrifty Way Pharmacy
Compass Health
Bioactive Infusion and Wellness
Their collective efforts greatly contributed to the success of the fair, ensuring that attendees had access to a comprehensive array of healthcare options and information.
"We are immensely proud of the collaborative effort that made our 1st annual Community Health Fair a success," said Melanie Roge, Director of Growth and Strategy at Acadia St. Landry Hospital. "This event exemplifies our commitment to fostering a healthier, more informed community, and we look forward to building on this foundation in the years to come."
The fair also provided an opportunity for community members to engage directly with healthcare professionals, fostering a sense of empowerment and knowledge about their own health and well-being.
Acadia St. Landry Hospital extends its heartfelt gratitude to all participating providers and attendees for making this event a milestone in the pursuit of community wellness.
For more information, please contact:
Melanie Roge Director of Growth and Strategy Acadia St. Landry Hospital 337.296.2307 mroge@aslh.org